Halong Bay, Vietnam is known for many beautiful sights and sounds. Because it is a Unesco World Heritage sight, travelers from all around the globe flock to this stunning destination throughout the year.
As a result, tourism is high and tourist locations are sometimes overrun. If you are traveling to Halong Bay for a quick weekend, it makes sense to hit the hot spots.
Bạn đang xem: Experience Halong Bay like a local
If you have a little extra time or are in the mood for something slightly more unique, however, there are many different ways to see Halong Bay. Rather than ticking off a checklist of universally known tourist spots, consider experiencing Halong Bay like a local.
Page Contents
1 STAY IN HALONG BAY LIKE A LOCAL
2 TRY TRADITIONAL BREAKFAST
3 VISIT BA VANG PAGODA
4 ADVENTURE AROUND DRAGON PARK
5 WATCH THE SUNSET ON SUNWHEEL
6 HAVE A COFFEE AT ROOFTOP CAFE BAR
7 TAKE COOKING CLASS ON EMERAUDE CRUISE
8 TASTE NIGHT TIME STREET FOOD
9 SING KARAOKE AT DIAMOND CLUB
10 RELAX IN THE HIDDEN BEACHES OF HALONG
STAY IN HALONG BAY LIKE A LOCAL
Airbnb is a more recent phenomenon that has allowed a whole new world of accommodation for travelers. Not only can airbnbs often provide more affordable lodging, they are incredibly convenient for people in search of more home-like comforts.
You can choose places with private bathrooms, full kitchens in many different locations. Halong Bay Airbnb listings offer a wide range of prices and locations to choose from. The best part of an airbnb is that you can experience the life and culture of your destination first-hand.
Hosts are often more than willing to offer advice on local customs, festivals, restaurants or landmarks. Depending on where it is within a city, you may find yourself right in the heart of Halong Bay daily life.
TRY TRADITIONAL BREAKFAST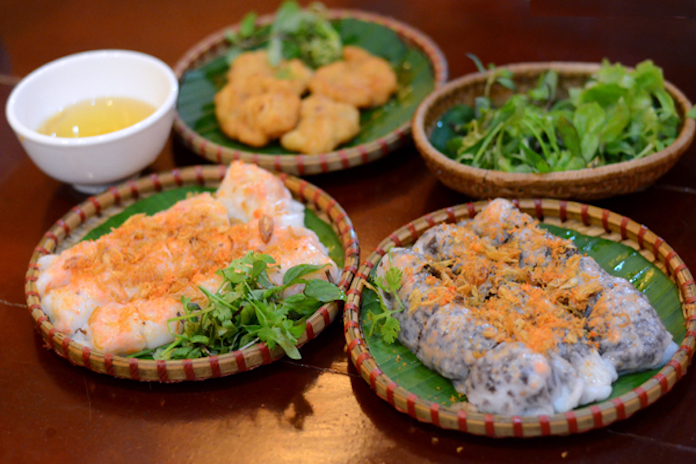 Tasting traditional cuisine is an ideal way to experience the local life of Halong Bay. Since Halong Bay is next to the sea, it is no surprise that seafood is one of its main specialties. Don't get caught up in touristy restaurants that only promote international food.
One of the best ways to experience local flavor is by having a traditional breakfast. Jump into the local taste buds and try some of the traditional Halong Bay fare. Taste the seafood noodle bowl called Bún Bề Bề or the sweet rice powder-based Gat Gu Cake.
Banh Cuon Cha Muc is essentially a fried squid sausage often served with sticky rice. You can find this delicacy for breakfast near Bach Dang cinema. Don't miss the opportunity to feast on these essential Halong Bay delights.
VISIT BA VANG PAGODA
Đọc thêm: What to Eat in Halong Bay: Top 6 Local Foods Every Visitor Should Try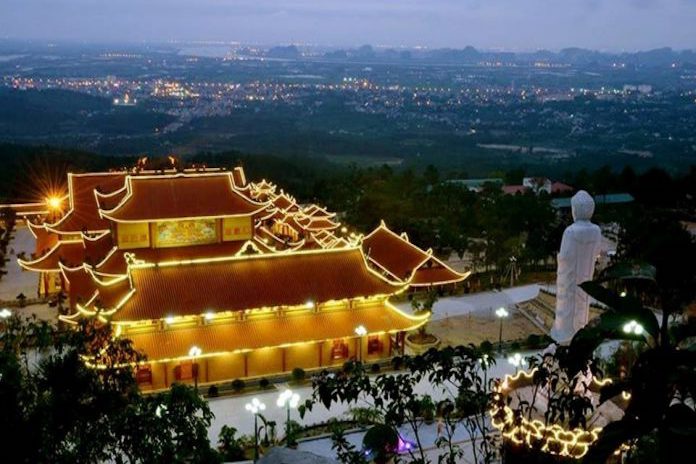 Ba Vang Pagoda is a Buddhist Temple first constructed in the 13th century. Its first major renovation took place in 1706 by the Buddhist Monk Tue Bich and today's manifestation is the result of the most recent renovation in 2011.
Warring and political drama took its toll throughout the years but the recent transformation makes it a beautiful tourist attraction. The structure faces the Bang Dang River with its back to Ba Vang Mountain. It is a beautiful exhibition of ancient Vietnamese architecture.
One of its most defining features is Dai Hung Bao Dien, regconized by Indochina Records Organization as "the largest sanctum in Indochina". It is also an excellent place to visit for its annual Chrysanthemum festival.
ADVENTURE AROUND DRAGON PARK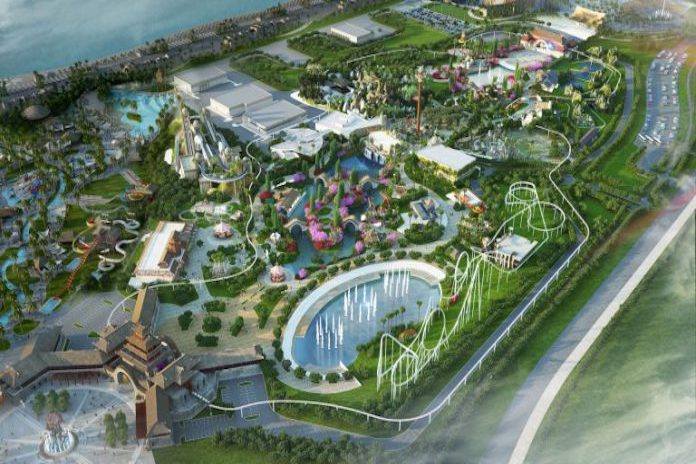 Dragon Park is part of a large amusement complex called SunWorld in Halong Bay. It has many thrilling attractions that are perfect for the intrepid adventurer. Some notable diversions include the Queen Car Cable and Sunwheel.
The Dragon Park segment is famous for its three riveting roller coasters: the Dragon's Run, the Mysterious Journey, and the Little Dragon's Flight. There are also twenty-nine other rides ranging from the carousel to tea cups to tropical gardens. It's a delightful place to experience a little excitement and local fun.
WATCH THE SUNSET ON SUNWHEEL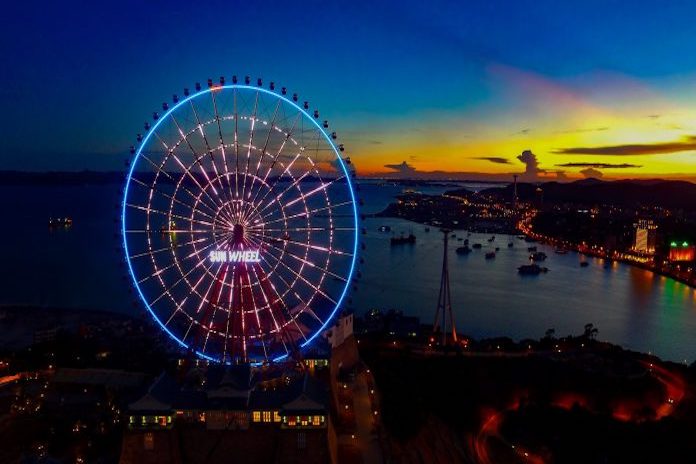 After you have spent time thrill-seeking through Dragon Park, stay around long enough to enjoy a magnificent sunset. The Sunwheel is an enormous Ferris wheel that offers spectacular views of the surrounding terrain.
Its location is at the top of Ba Deo mountain, 250 meters above sea level. The wheel itself is bedecked in tens of thousands of LED lights. It is amazing opportunity to sit in one of the 64 cars and watch as the sun slowly plummets over the horizon.
HAVE A COFFEE AT ROOFTOP CAFE BAR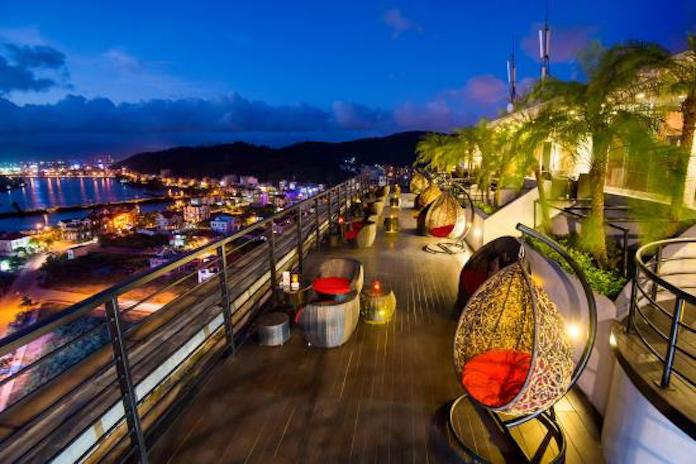 Finding bars and cafés is a great way to mingle with the locals. You can question the servers and bartenders or even strike up a conversation with a Halong Bay inhabitant. You can find the Rooftop Café & Bar on the tenth floor of the Halong Telecommunication Building.
This café offers food, coffee, cocktails and a breathtaking view of the surrounding area. Since it is open from 6 am to 11 pm, you can choose almost any time of day to sit, relax and take in the local culture.
TAKE COOKING CLASS ON EMERAUDE CRUISE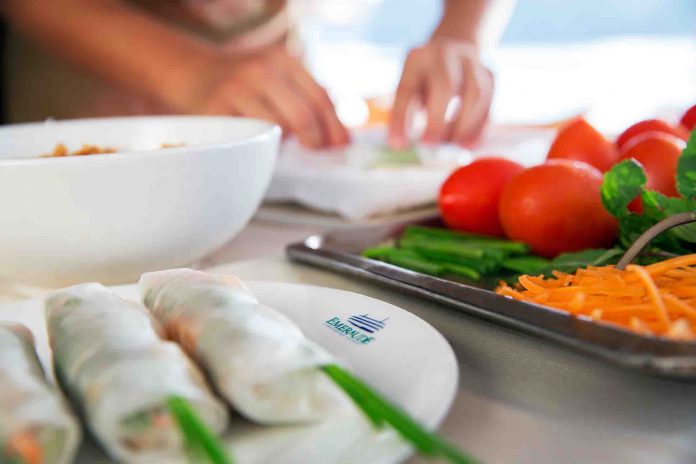 Cruises are one of the most touristy things you can do in Halong Bay. They come highly recommended and offer a wonderful glimpse into the hot spots around the bay. However, when you choose the right cruise you also get a taste of the true local culture.
Emeraude Cruise is known for its top of the line cooking courses, one of the many things you can enjoy on board the ship. Attend the demonstration on board and you will be able to see how to make traditional Vietnamese spring rolls.
Đọc thêm: Top 4 dishes you must try in Halong Bay
Hai Au Aviation also combines their seaplane experience with an overnight Emeraude cruise, some of the best ways to experience all that Halong Bay has to offer.
TASTE NIGHT TIME STREET FOOD
Breakfast is not the only time to taste the local Halong Bay cuisine. Ben Doan street and Hong Gai ward offer a cornucopia of evening street food. There are about eighty-seven booths in this nighttime market, offering all manner of twilight fair.
Seafood is a must-have, from grilled shrimps to grilled spider-crabs and grilled snails. Imagine wandering around the darkened streets of Bay after an early dinner or late night cocktail. The street food of Halong Bay is a necessary experience if you want to understand local life.
SING KARAOKE AT DIAMOND CLUB
For the partiers at heart, there are many local clubs in Halong Bay. While most clubs are full of the brim with dancers and rollickers, trying one of the local clubs is a fantastic way to party like a local.
The Diamond Club is open from 6pm to 1am and has tons of drinks, music and food. It's an exciting environment to witness or participate in karaoke. Sing your heart out and see what it's like to feel as if you are truly apart of Halong Bay.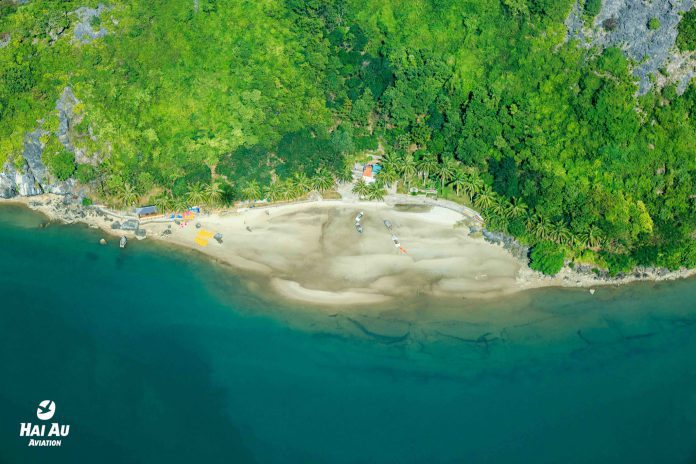 Most people head to Halong Bay to enjoy the sights, scenery, and emerald green sea. It's a blissful environment to engage in water sports like swimming or kayaking or simply bathe in the sun rays shining down from above.
From the moment you step into the bay, you will see beaches and cruise ships dominating the scenery. Beaches are overflowing with people trying to enjoy the beautiful atmosphere. While it is a highly touristic destination, there are still a few beaches that only the locals tend to seek out.
Ngoc Vung and Son Hao are just a few of the hidden beaches that are still generally left to be explored by the more adventurous travelers. If you make the effort, however, the award for you will be a peaceful afternoon.
The delightful highlights of Halong Bay are numerous and diverse. As it is a small area of Southeast Asia, there are many popular and touristy spots to choose from. With a little work, however, you can easily dive into the local culture and see some of the more traditional and unique locations sprinkled about the bay.
TRAVEL WITH US
Be sure to take the time and see Halong Bay like a local. Join Hai Au Aviation for a trip remembering in Halong Bay.
Tham khảo: Best of 5 Street Foods in Halong Bay