Hanoi, the capital of Vietnam, is surely on the top list of must-visit destinations in Vietnam. However, it would be a little confusing when planning your trip in Hanoi. "How many days in Hanoi is enough?" is a popular question from many travellers. And we are here to help you answer this question. In this article, we will give you 3 options with different staying durations so it will help you easily make a great plan.
I. Why Choose Hanoi?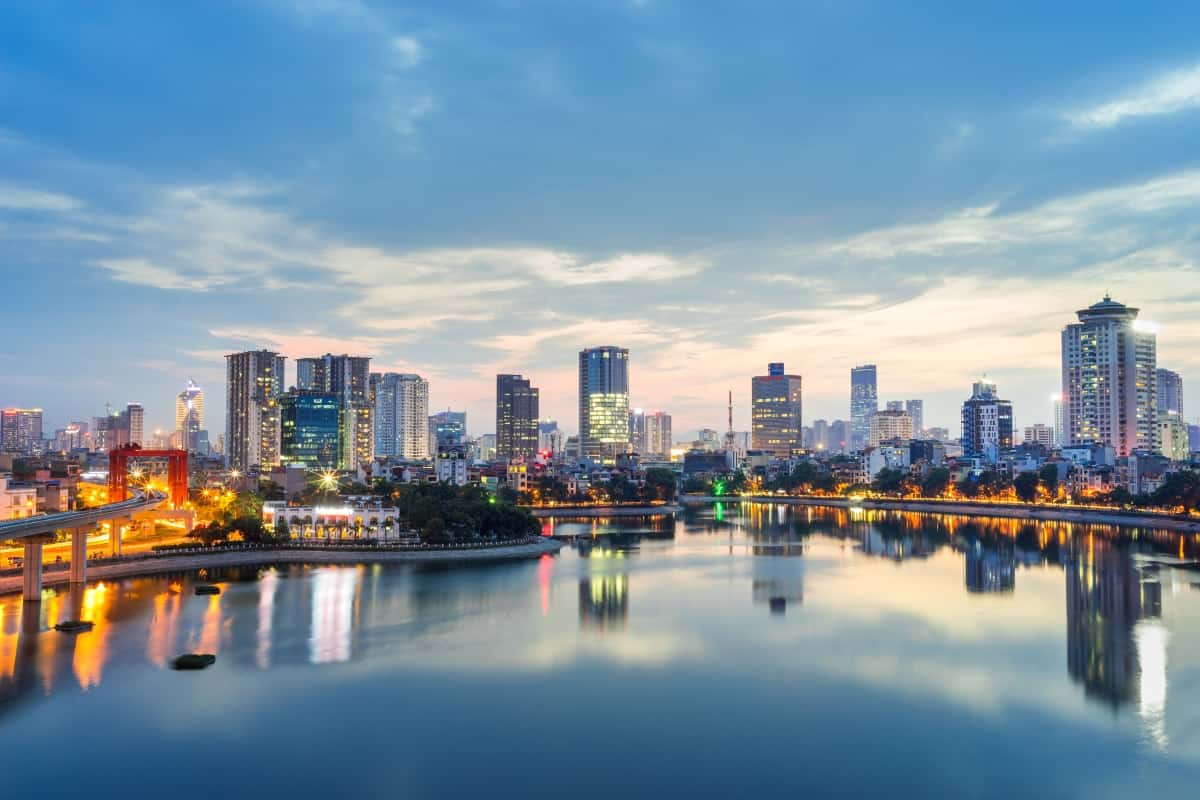 Hanoi is not only the capital city but also an amazing gateway city. Some of the most exciting destinations of Vietnam can be reachable from here. Of which, Halong bay is within a 4 hour drive and Sapa, a famous destination for trekking lovers, just takes an overnight train ride. There are plenty of things to do and see in this beautiful capital city for those living and working in Hanoi as well as first-time travellers to Hanoi. The city is home to a wide range of activities and can surely satisfy any visitors. Currently undergoing huge modernization, it offers a vibrant heart of clubs, cafes, bars and restaurants.
Bạn đang xem: how many days in ha noi and ha long bay
There are 12 districts but the Old Quarter seems to be the most interesting part of the city which is well known for the Sword Lake, backpacker streets, and a lively nightlife. Hanoi cuisine with flavorful unique dishes is also a plus point that makes the city a top destination for foreign travellers to Vietnam. Besides, the city provides an exceptional shopping experience with a great mixture of both the traditional and the modern.
II. How Many Days in Hanoi
Hanoi offers quite a lot of activities to do and this may lead to the questions: How long should you stay in Hanoi? Minimum duration in Hanoi? According to experienced travellers, you should spend 1 to 3 days here. And, to help you choose the best length of stay for your trip, we have created itineraries for different lengths of stay as belows.
1. One Day in Hanoi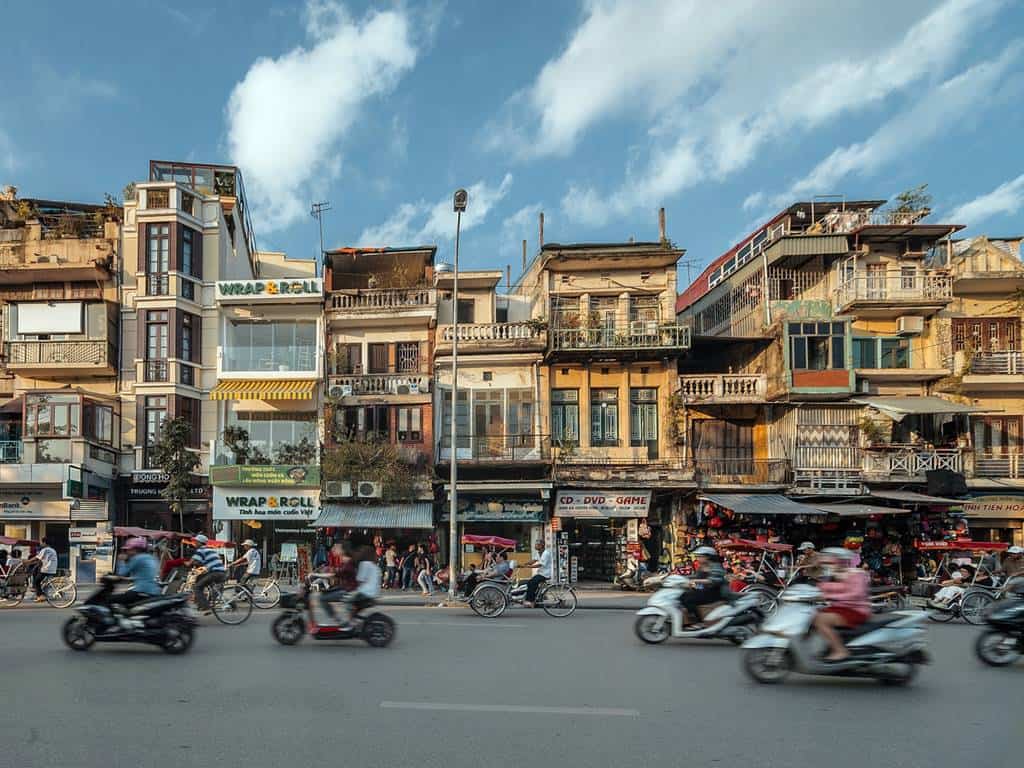 Who is it for:
Those who are short on time
Those who also plan to other destinations in the Northern area like Halong, Ninh Binh, or Sapa
What to do:
For one day in Hanoi, it would be best to visit the Old Quarter in Hanoi. Most main attractions of Hanoi are located in this area and some are within walking distance. Therefore, you can save your time and visit more of Hanoi in one day. Here are some activities to try:
Walking around Sword Lake and enjoying local specialties around the lake
Visiting the Temple of Literature – a temple of Confucius and also the first national university of Vietnam. Built in 1070, it features traditional architectural design.
No result
2. Two Days in Hanoi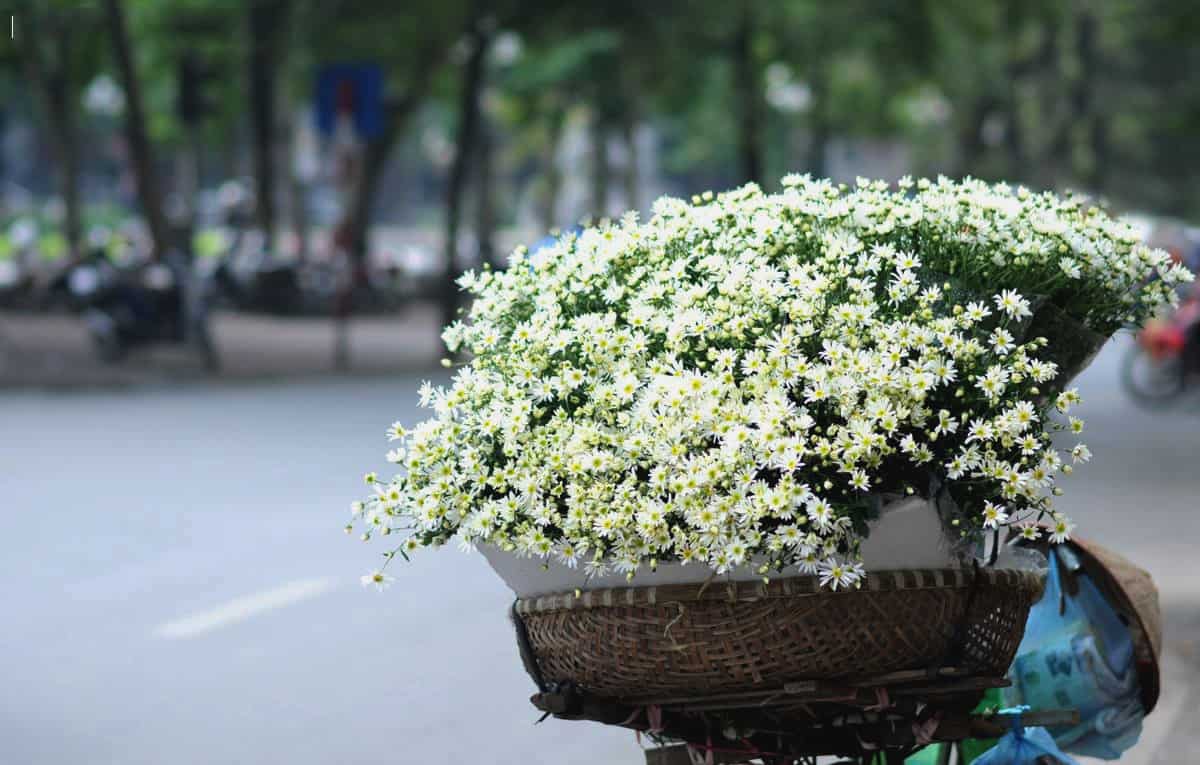 Who is it for:
Those who loves exploring some attractions in Hanoi
Those who truly appreciate the cultural things of the city
What to do:
Two days in Hanoi will definitely give you a chance to visit more attractions in the city without being in a rush of time. If you are wondering what to do in 2 days, let's take a look at the below itinerary:
Day 1:
On the first morning, you can explore the Old Quarter and enjoy Bun Bo Nam Bo for lunch. After that, you can walk around Hoan Kiem lake, try a cup of coffee which is hard to find elsewhere. For dinner, we highly recommend eating spring rolls or Pho – both are famous dishes in Hanoi. Night time could be much more amazing by visiting Ta Hien street and enjoy a cup of beer, meet other travellers from other countries.
Đang hot: Vé máy bay từ Hanoi (HAN) đi Ho Chi Minh City (SGN)
Day 2:
On the 2nd day, you can spend your time visiting some historic destinations. Ho Chi Minh Mausoleum is a great way to start your day. Here, you can visit the stilt house where Uncle Ho – Vietnam's President used to live. After that, let's take a tour around Thang Long citadel – a big old complex with a heap of cool things to see, and also well known as a UNESCO World Heritage Site. In the evening, enjoying a water puppet show is a popular activity that you should not miss. The best place to buy a ticket for the show is Hanoi Opera House.
No result
3. Three Days in Hanoi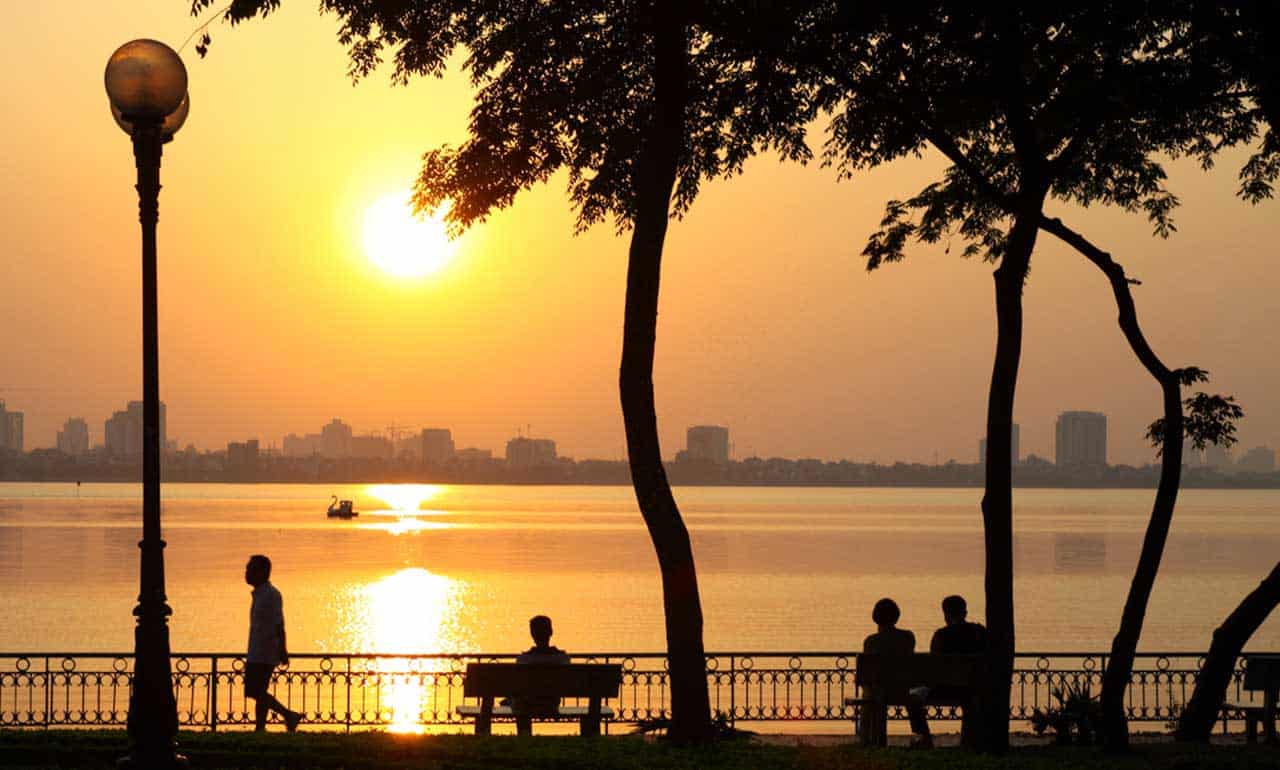 Who is it for:
Those who wish to experience more parts of Hanoi
Those who have enough time for discovering the city
What to do:
3 days is the average time that most visitors spend in Hanoi. 1 or 2 days seems to be a little tight as there are plenty of tourist attractions, cool bars, nice restaurants and great cafes offering panoramic views over the city. It also has a vivid nightlife that one day is not enough to discover its amazing life at night. With a 3 day Hanoi itinerary, you will have a chance to visit more different places, enjoy more delicious food, meet more friendly locals and get more understanding about this capital city of Vietnam.
If you don't know what to start with, let's consider our itinerary for Hanoi in 3 days:
Day 1: Old Quarter & Sword Lake Hanoi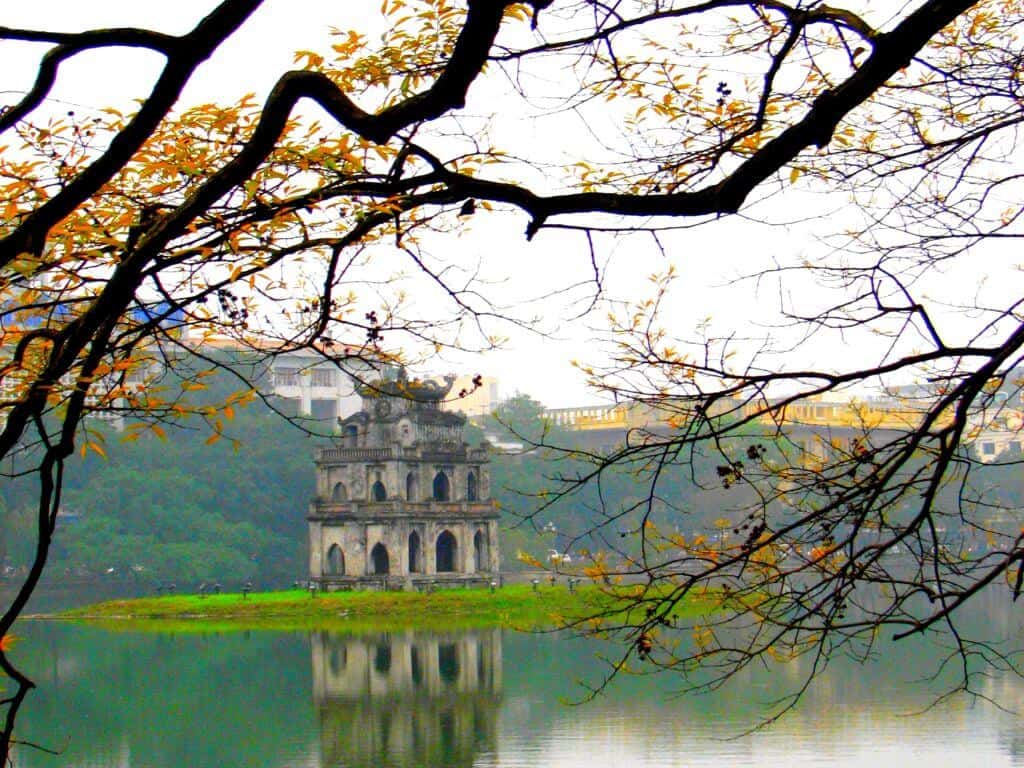 Buckets of charm in the Old Quarter area should be discovered on the first day of your trip. There are 36 old streets starting with the word "Hang" in its name. Wandering in these streets, you may be impressed by the abundance of traditional handicrafts like silk, straw bags, or painted coconut shell bowls, etc. In the evening, don't forget to visit the Weekend Night Market in the Old Quarter. The market is crowded with a lot of locals and foreigners. It is a great place to try your bargaining skills on your favorite products. Maybe you can choose some souvenirs for your friends and family.
The Sword Lake, right next to the Old Quarter area, also should not be missed, especially if you visit there during the weekend. There will be a lot of street performances and interesting folk games to play around the lake. If you are a photographer, plenty of photo chances with the beauty of the lake will surely amaze you.
In the afternoon, you can spend your time wandering around the French Quarter which is on the other side of the lake. The French Quarter is quite famous with typical French architecture. It is not as crowded as the Old Quarter but still gives the visitors a great vibe of ancient Hanoi. In the area, Hanoi Opera House stands out as the biggest opera house in Hanoi where you can enjoy interesting water puppet shows.
No result
Xem thêm: Hanoi to Halong Bay: 6 BEST Ways to Travel
Day 2: Some Typical Museums & West Lake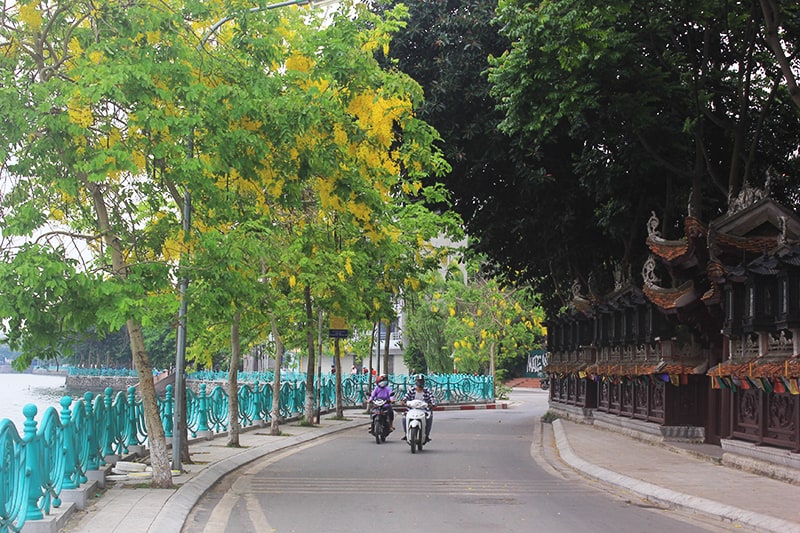 Hanoi is home to many museums. So, if you are a history buff, let's add some interesting museums to your itinerary. The variety of museums covering a wide range of subjects from prehistory to the war, some of them shows the rich cultural history of Vietnam. We highly recommend visiting some of the following museums:
Hoa Lo Museum: the remains of once Prison where Vietnamese revolutionary martyrs were captured by the US soldiers. It was ironically dubbed as the "Hanoi Hilton".
Vietnam National Fine Arts Museum: The museum is a treasure trove of religious, traditional, modern and contemporary Vietnamese art. Here, you can find many ancient Champa carvings, modern folk paintings as well as abstract artworks.
Vietnamese Women's Museum: This gem shows the role of women in wartime, their subject of maternity, and also the display of ethnic minorities' vivid costumes.
You can plan to visit one or two above museums in the morning and go to the West Lake in the afternoon. The West Lake with several nearby attractions may take a half day to discover. You can visit the oldest Pagoda – Tran Quoc, Quan Thanh Temple, Van Nien Pagoda, Water Park, or just rent a bike and cycle around the 15 km lake. Besides, there are also many cafes and restaurants around the lake. You can enjoy many specialties like shrimp cake, vermicelli and shellfish soup, and coconut ice cream. For foodaholics, this is truly your heaven.
No result
Day 3: Off-the-beaten-track Hanoi destinations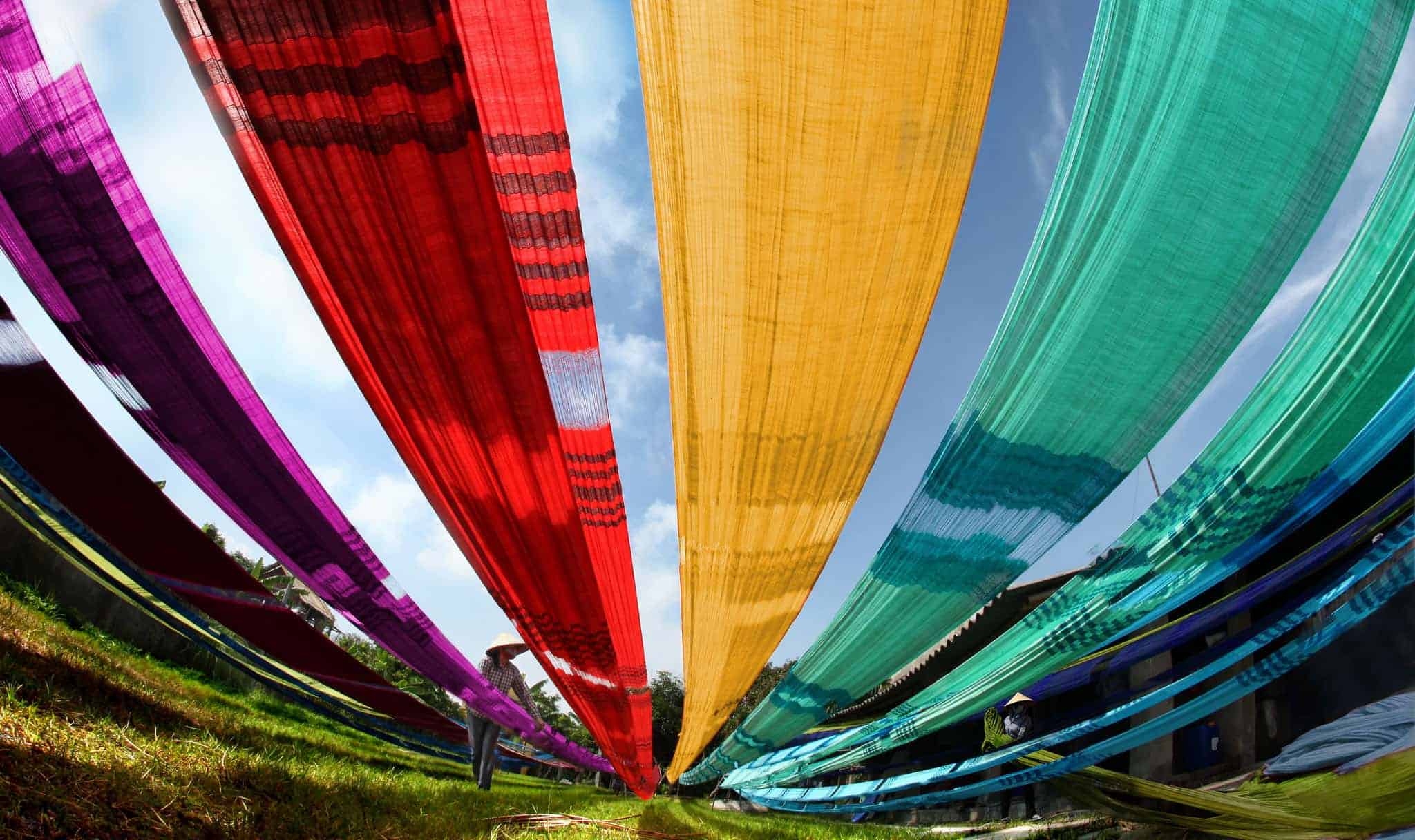 Hanoi is the kind of place that makes you want to spend a couple of days to really discover all the most visited attractions. But when the traffic and smog drive you mad, let's head to some off-the-beaten-track destinations for the 3rd day. Leave the city behind and go to the countryside to find a pleasant experience. As most of them are far from the city center, it may take you almost 1 day to visit a single place. So, it is better to visit just 1 of the Hanoi hidden gems below:
Van Phuc Silk Village is located on the bank of the Nhue River and just 10 km from Hanoi Old Quarter. It is famous for traditional weaving techniques and quality silk products. As a more than 1200 year-old village, it impresses visitors by its daily lifestyle with typical images of a Vietnamese village like banyan trees, communal houses, wells, and the sound of looms everywhere. Coming here, don't forget to buy their silk as it will make you feel cooler in summer and warmer in the winter.
Bat Trang and Le Mat Traditional village
Bat Trang is a well-established village located in Gia Lam district, about 13 km from Hanoi center. The village has been famous for its high quality pottery products. Vases, dishes, bowls, and many other kinds of daily items are made from ceramics in Bat Trang village. If you are looking for a more thrilling experience, just visit Le Mat village which is not too far from Bat Trang village. Coming here, you will have a chance to see their famous snake catching vocation or witness their way of raising different kinds of snakes and turn them into tonic medicine.
No result
Above are the 3 options for staying duration in Hanoi. If you are wondering how many days in Hanoi is enough, the answer is definitely 3 days. It would be neither too long nor too short time. During 3 days, you can visit most popular attractions in Hanoi and even some off the beaten track ones if you wish.
Đang hot: How to get from VIETNAM to LAOS (2021)?